As children and even as grownups we often forget that our mothers are just humans who can fall down and get injured. In Pakistan, there is an alarming situation at hand. Poor health conditions, lack of resources and social norms causes women of all ages to stop worrying about themselves. Think about it. You need a detailed health care check of yourself and family.
Let me give you an example of an orderly lady called Majabeen. She had four grand children and a healthy life style
One of our bad habits was that she loved eating sugar items without exercise. One of her sons read my article and decided to get her mother checked. Good diagnostic tests by Shaukat Khanum Memorial Collection Center revealed that she was borderline sugar. This meant that she needed to be on medication immediately and sugar levels to be diagnosed over the next six months. With our conclusive analysis and diagnostic done sequentially, the son was able to save her mother from a lot of anguish, pain, and loss of life.
Ways to Improve and enhance your Mother's Health – Recommended by Doctors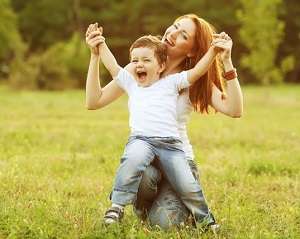 Never underestimate the value of your life. This is really underrated. Many women move on and without the proper diagnostic and health care needs. Borderline diagnostics and health information can save lives. With proper care at the right time, she save herself millions of rupees and time waist in life. If she never found out and got caught in the vicious cycle of sugar, she could have been paying for insulin for a long period of time. Symptoms and treatment of Hepatitis is also something women tend to forget and do not consider.
Blood Tests
Blood testing is another strong and conclusive way of diagnosing your physical health. We highly recommend that you use the current service offering available by premium healthcare providers. Shaukat Khanum Collection Center Near Ganga Ram Hospital, 5-A Queens Road, Lahore provides 24/7 home collection sampling. You simply call this number a(042) 36375588 and have someone come to your residence to collect the samples. The main benefit of the service is that it is quick, reliable, and hassle free.
Breast Cancer
Almost every fifth woman in this country has breast cancer. In order to diagnose, women over the age of 40 are highly recommended to take preventive and continuous breast cancer testing. Quarter reviews of diagnostics. This is another critical test that we highly recommend our valued mothers and sisters and women to do. Even if you do not have any kind of major incident, is highly recommended that you go through these testings.
Happiness
The last element is happiness. Happiness comes from health. Have a strong health to be happy!
Conclusion
Do share with us your stories. We would love to hear from you and how you have been treating your mother.
How Important is your Mother's Health ?